Goo Goo Dolls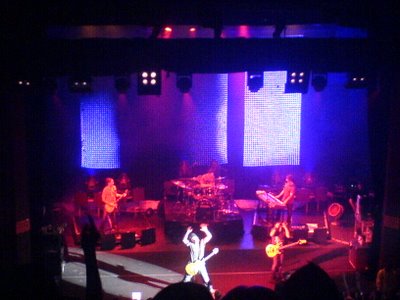 Just come back from the Goo Goo Dolls gig at the Shepherd's Bush Empire. Man do they rock! I've been to some good gigs before by some great bands, but I think this has to be my favourite gig so far.
They played a lot of the old favourites - Slide, Broadway, Name; and some of the newer songs: Tucked Away, Smash, Stay With You (the opener), Let Love In. However, when they strummed the first few chords of Iris the crowd went absolutely wild - great stuff.
The encore was Become, a beautiful song that ends their most recent album, and then Give a Little Bit - probably my favourite song on Let Love In.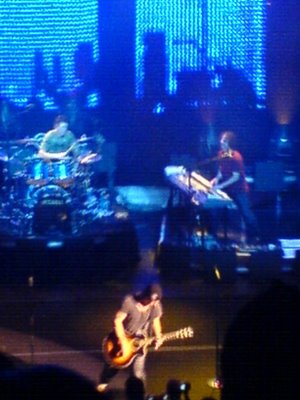 Altogether a fun evening - I really should go to gigs more often.